The Childcare Offer for Wales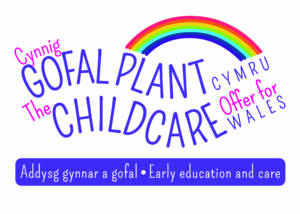 Carmarthenshire Family Information Service has welcomed the announcement by Welsh Government to deliver the Childcare Offer to the whole of Carmarthenshire from 7th January 2019.  
The Welsh Government recognises that childcare is one of the biggest challenges facing working families in Wales.  Supporting families with quality, flexible and affordable childcare supports economic regeneration, can reduce pressures on family income and help parents to participate in work, thus reducing a family's risk of poverty.  It also supports the wellbeing of children through positive and rich childcare experiences.
Working parents with 3 and 4 year old children will receive a combined total of 30 hours of early education and childcare during term time. The current free early education provided by the Foundation Phase will form part of this offer.  For 9 weeks of the year, outside of term time, parents will receive 30 hours per week of childcare.
Where can I find out more about the Childcare Offer? For further information please visit the Welsh Government website – The Childcare Offer for Wales
---
Application Process for Eligible Parents/Guardians
Ceredigion County Council is the Delivery Authority on behalf of Carmarthenshire for the Childcare Offer.
Prior to completing your application you must discuss with your chosen CIW Registered Childcare Provider(s) the hours you wish to secure.  All eligible children will be able to access funding from 7th January 2019.  You will not be able to submit your application until your chosen Childcare Provider has registered online and signed and returned their contract with Clic Ceredigion.  Please check with your Childcare Provider prior to starting your application.
Before starting your application you will need the following documents (Evidence required can be scanned documents/photographs in .pdf or .jpg format):
Scan/photograph of your Child's birth certificate.
All parents National Insurance Numbers.
Scans/photographs Parent's last three months wage slips. If Self–employed: a copy of your latest self-assessment Tax return (HMRC SA103 form) or if it is a new business (set up within the last 12 months) and you don't have a self-assessment tax return yet you will need to provide a copy of the letter from HMRC confirming your Unique Tax Reference number (UTRN).
Scan/photograph of a proof of residency, (e.g. most recent Council Tax Statement, bank statement, utility bill, insurance document(s))
Agreed childcare providers hours and days
Employers contact details, including: Address, telephone number and email.
Scan/photograph of any Department for Work and Pensions letter or current employers letter that would qualify parents for the Childcare Offer if not currently in work.
You cannot save your application so please ensure you have the relevant documents prior to starting the application. Please click below to start your application:
ONLINE APPLICATION FOR PARENTS/GUARDIANS
If you have any issues with the registration process please contact Clic Ceredigion on 01545 570881 or e-mail clic@ceredigion.gov.uk
---
Registration Process for Care Inspectorate Wales (CIW) Registered Childcare Providers
You will be required to register with Ceredigion County Council (Delivery Authority on behalf of Carmarthenshire County Council) in order to deliver the Offer to eligible children within Carmarthenshire.
The on-line registration form for Childcare Providers is now open for you to complete.  Please click on the following link to access the site:
ONLINE REGISTRATION FORM FOR CHILDCARE PROVIDERS
Once you have created a Clic account you are ready to enter the 'Childcare Provider Registration (Carmarthenshire) form.  You will need to complete a 'Childcare Provider Registration' form for each service area you deliver e.g. after school club, day nursery, holiday club etc.
Once you have completed the online registration form you will receive a contract which you will need to signed and returned to Clic Ceredigion.
If you have any issues with the registration process please contact Clic Ceredigion on 01545 570881 or e-mail clic@ceredigion.gov.uk