The Childcare Offer for Wales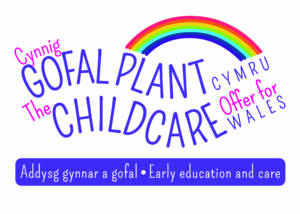 Carmarthenshire Family Information Service has welcomed the announcement by Welsh Government to expand its Childcare Offer to the whole of Carmarthenshire from January 2019.  
The Welsh Government recognises that childcare is one of the biggest challenges facing working families in Wales.  Supporting families with quality, flexible and affordable childcare supports economic regeneration, can reduce pressures on family income and help parents to participate in work, thus reducing a family's risk of poverty.  It also supports the wellbeing of children through positive and rich childcare experiences.
Working parents with 3 and 4 year old children will receive a combined total of 30 hours of early education and childcare during term time. The current free early education provided by the Foundation Phase will form part of this offer.  For 9 weeks of the year, outside of term time, parents will receive 30 hours per week of childcare.
Where can I find out more about the Childcare Offer? For further information please visit the Welsh Government website – The Childcare Offer for Wales
Registration Process for Care Inspectorate Wales (CIW) Registered Childcare Providers
Information and online registration for CIW Registered Childcare Providers will be available mid October.  You will be required to register with Ceredigion County Council (Delivery Authority on behalf of Carmarthenshire County Council) in order to deliver the Offer to eligible children within Carmarthenshire.
Application Process for Eligible Parents/Guardians
Information and online application for Parents/Guardians will be available in Mid November.  Prior to application you must discuss with your chosen CIW Registered Childcare Provider(s) the hours you wish to secure.