The provision of good quality childcare for children from 2-3 years of age, is the centre piece of the programme within targeted Flying Start areas.
We work closely with the settings to provide high quality childcare provision by visiting settings on a regular basis to offer advice and support to identify skills gaps.
To enhance childcare provision at all of our nursery settings we offer specialist training in Messy Play, Small World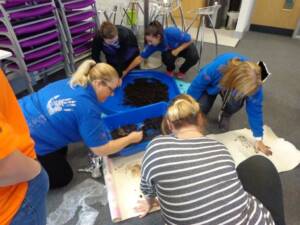 and Construction, Celebrating Multicultural Diversity and Bilingualism, Planning Workshops, Attachment and Me and also in Risk Assessments.