Play Sufficiency Assessment Survey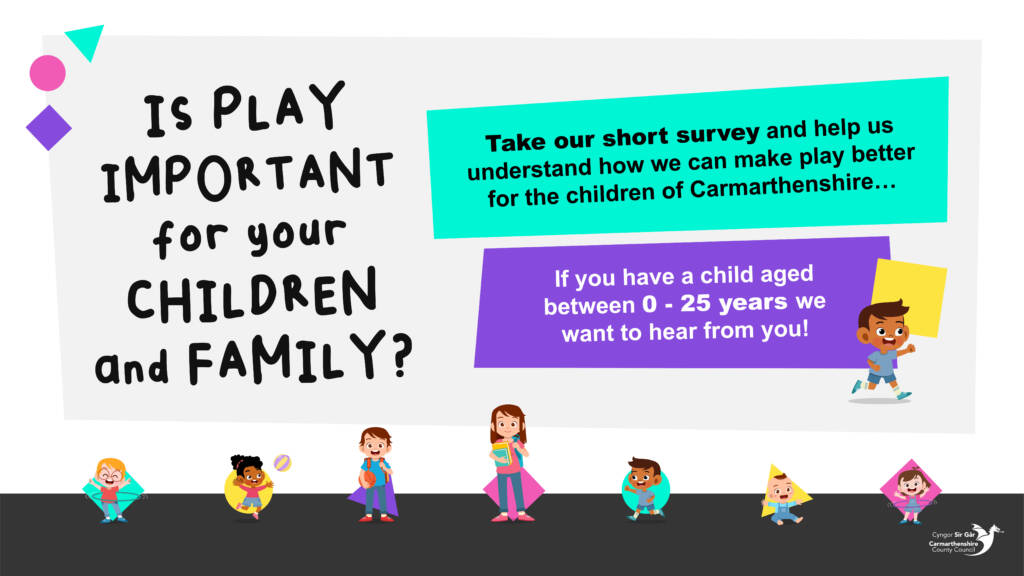 Can you spare ten minutes to tell us help us plan for the future of play in Carmarthenshire?
The Play Sufficiency Steering Group is doing a piece of work called a Play Sufficiency Assessment. The assessment helps us to understand what play provision children and young people in Carmarthenshire want and need.
To do this we need to hear from parents and carers to build a picture of what it's like for children playing in Carmarthenshire.
The survey will take about 10 minutes to complete and the information you share with us will be used to find ways of protecting and improving the opportunities, time and space available for playing or hanging out.
Complete the survey here