Re-opening outdoor playgrounds and play areas for children; coronavirus (COVID-19) guidance
Please see the link below to the published 'Re-opening outdoor playgrounds and play areas for children; coronavirus (COVID-19)' guidance:
https://gov.wales/reopening-childrens-playgrounds-and-outdoor-play-areas-coronavirus
This guidance applies from 20 July 2020 and may be updated in light of medical and scientific advice, and as we learn more about the transmission of the virus. It is recommended that you check the guidance on the Welsh Government web site regularly, to ensure that you note any updated information.
---
Click on the poster above for further information about Playday 2020
---
Surviving self-isolation with children!
For ideas on what to do with children during self-isolation visit the following websites for inspiration:
www.playfulchildhoods.wales
www.playwales.org.uk
www.pinterest.co.uk/pinterest/stay-safe-stay-inspired/keeping-kids-busy
www.pinterest.co.uk/pinterest/stay-safe-stay-inspired/activities-for-toddlers
You will also find many useful groups and pages on Facebook and Twitter.
'The right to play is the child's first claim on the community. Play is nature's training for life. No community can infringe that right without doing deep and enduring harm to the minds and bodies of its citizens.'
Play Carmarthenshire
The Carmarthenshire Play Team can support you in a variety of ways. We offer
Play Training each term to all registered and non registered settings; school staff; parents and community groups. For play training opportunities please contact the Family Information Service on 01267 246555
Advice on how to create a playful environment during and outside of teaching hours. The school day should allow time and space for children to relax and play freely with their friends. Children spend a great deal of time in school and for children playtimes are a very important part of the day. A rich play environment is a varied and interesting physical environment that maximises the potential for socialising, creativity, resourcefulness and challenge, and a place where children feel free to play in their own way, on their own terms.
Advice and guidance and letters of support for funding applications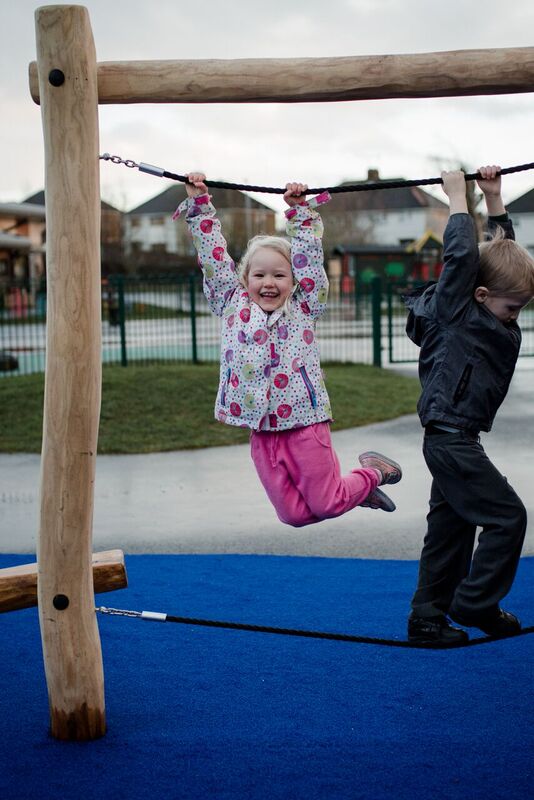 Playful Childhoods
www.playfulchildhoods.wales | www.plentyndodchwareus.cymru
Playful Childhoods aims to help parents, carers, grandparents and community groups give children plenty of good opportunities to play. The resources can also be used by professionals in their work with children and families.
The Playful Childhoods website is divided into two main sections:
Playful parenting – practical ideas about giving children what they need to get the most out of play – time, space, support and stuff to play with.
Playful communities – information and tips to help groups to consider children's play in their neighbourhoods.
Playful Childhoods is a Play Wales campaign.
Who's the website for?
The Playful Childhoods website aims to:
Help parents, carers and grandparents give children time, space and support to play at home and in their local community
Support local groups and town and community councils to provide play friendly neighbourhoods in their areas
Provide resources that can be used by professionals in their work with children and families.
What does it include?
The Playful Childhoods website provides:
Practical ideas about providing time, space and stuff to play with
Top tips, 'how to' guides and ideas for children's play
Information on raising awareness about the importance of play
Guidance about planning a community play area
Examples of playful communities and projects
Links to information on play opportunities available in every local authority in Wales
A blog featuring regular guest articles and up-to-date information about children's play.
Why was Playful Childhoods developed?
The Playful Childhoods website has been developed to support:
Parents in giving their children opportunities to play
Parents so they feel confident about letting their children play outside in the community
The development of playful communities for children across Wales
A shared understanding of the importance of play for children and teenagers by all adults across Wales.
How can the website be useful for professionals?
Professionals working with children and families may find the following sections of the website particularly useful to share with parents:
Top tips for playful parenting – including managing children's screen time and supporting teenager's play
'How to play' guides – including how to deal with messy play and play fighting
Ideas for play – simple and free things to do.
Also, the Playful Parenting booklet is a handy guide full of ideas and tips about play for all children. It has been put together to help parents make sure their children have plenty of good opportunities to play. The booklet is a great resource to share with parents: www.playfulchildhoods.wales/playful-parenting-booklet