Statutory Disabilities Services in Carmarthenshire County Council please contact 01554 742322
Carers Trust
Children & Young People's Clubs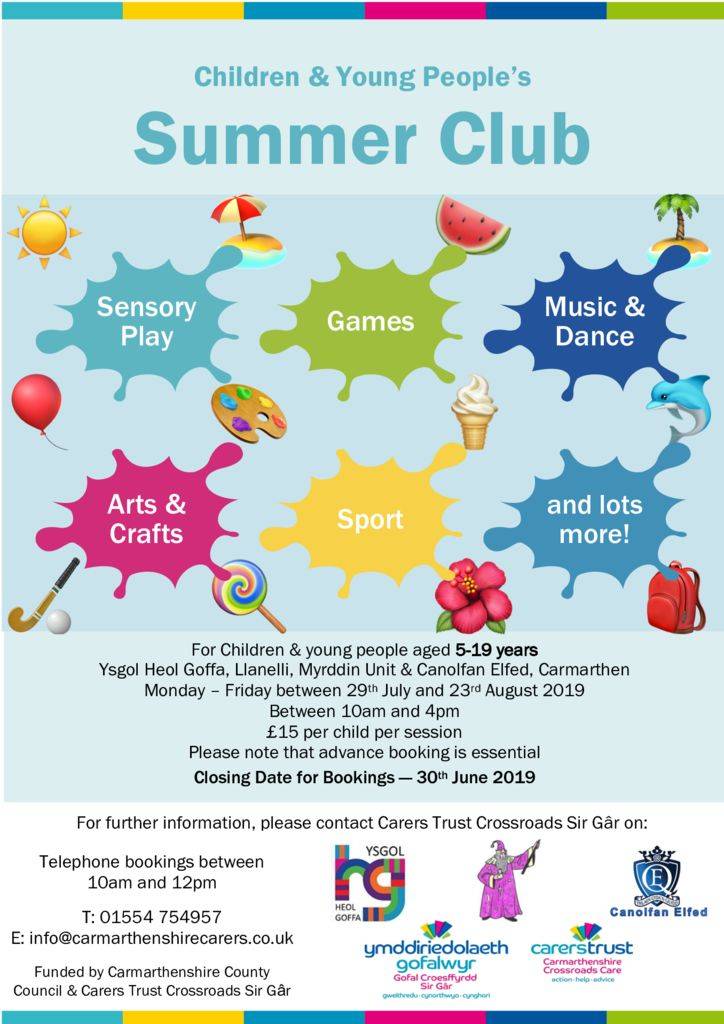 For further information please contact Jo Silverthorne at joanne@carmarthenshirecarers.org.uk or telephone 01554 754957.
Transition Working Together Group
Transition to Adulthood for disabled Young people and their families
Wayne Armishaw Project Manager
wayne.armishaw@mencap.org.uk
07532405979
Mencap Cymru – Carmarthenshire Family Adviser Service
Do you have a learning disability?
Are you a Parent/Carer or friend of someone with a learning disability ?
Are you a professional who needs information or advice?
If you have an enquiry regarding:
Education
Training & Employment
Health & Housing Options
Day Services or Leisure Activities
Benefits or Direct Payments
Personal Assistants
Assessments
and anything that's relevant to you please contact the Family Adviser Team: 07532405979
Carmarthenshire Adult Autism Advice (CAAA)
Carmarthenshire Adult Autism Advice is an advice and information service.  It is a service for young people (16-25) in Carmarthenshire with Asperger's Syndrome/Autism who are not accessing traditional support services. Anyone can contact the service; they don't need to be referred by a professional.
We can provide advice to you by email, telephone or in person.
We can help direct you and those who support you, to an appropriate service or organisation.
We offer short term mentoring around a specific issue to help to support your independence and to try and reduce any worries which you may have. This could be accessing a service/paying a bill/making an appointment.
We can offer training on Autism to organisations, services or clubs as part of the National ASD Aware Scheme.
We can show you the resources available on the National Website ASD Info Wales
CAAA is not able to provide:
Assessment and diagnosis
Crisis intervention
Casework/ ongoing support
Long term interventions
Contact Details
KEJones@carmarthenshire.gov.uk/KEJones@sirgar.gov.uk
http://www.asdinfowales.co.uk/home/
01267 246513 ext 6513
Related Links