Play Spaces
A rich play environment is:
A varied and interesting physical environment that maximises the potential for socialising, creativity, resourcefulness and challenge.
A place where children feel free to play in their own way, on their own terms.
Play provision can include:
The local play area
Parks
Play centres
Staffed adventure playgrounds
Out of school childcare
Play schemes
Playgroups
Nurseries
Schools
Quality play provision offers all children and young people the opportunity to freely interact with or experience the following:
Other children and young people
The natural world
Loose parts
The 4 elements – earth, air, fire and water
Challenge and uncertainty
Changing identity
Movement
Rough and tumble
The senses
Feelings
Play and Challenge
'Better a broken bone than a broken spirit' – Lady Allen of Hurtwood
Play provides varied opportunities which are unpredictable and risky. The risks and challenges provide rich opportunities for learning, problem solving and developing social competence. Children need to take risks in play as it allows them to test their limits for physical, intellectual and emotional development.
Risky play opportunities introduce excitement and challenge for children to test their skills and try new activities. If adults deny children opportunities for worthwhile, positive risks, they also prevent children from developing the decision-making skills necessary to make accurate risk judgements.
Ideas and Games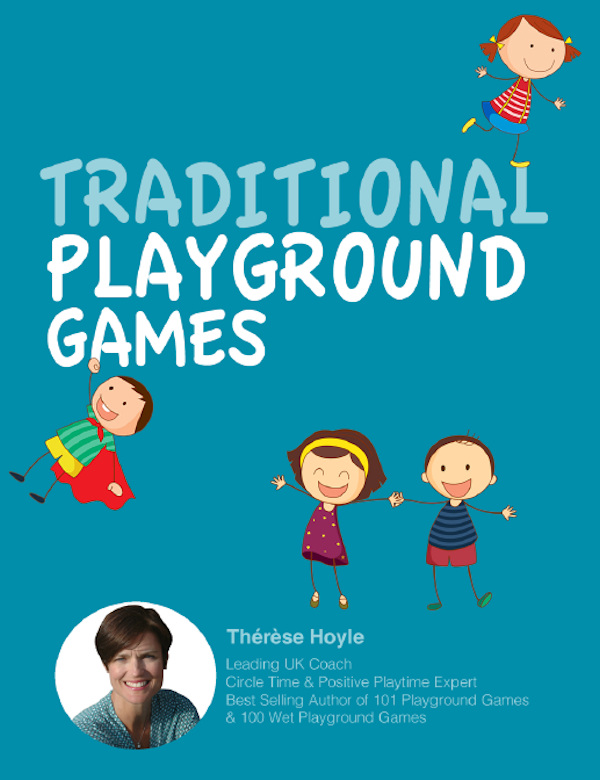 Traditional Playground Games by Thérèse Hoyle

Traditional Playground Games