In whatever form they take, families are Carmarthenshire's most valuable asset and are the most important factor in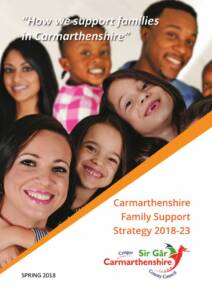 making sure that young people are happy, healthy, safe and supported to achieve their full potential.
Carmarthenshire's Family Support Strategy 2018-23 sets out how we will develop and deliver early intervention services to support Carmarthenshire's children, families and young people at any point in a child's life, from the early years through to the teenage years.
It outlines our aims, principles and the policies that direct our work, as well as the main Welsh Government programmes that support families across a range of needs.
Services within Carmarthenshire provide a range of support, networks and facilities for parents and carers and young people that are provided through a range of different organisations and programmes including: