Flying Start Health Visitors.
Health Visitors are Public Health nurses. If eligible, a Flying Start Health Visitor will provide the family with an enhanced health visiting service from the ante-natal period through to 5 years old.*
*This service is only available to select postcodes. Please use the postcode checker to see if you can access it.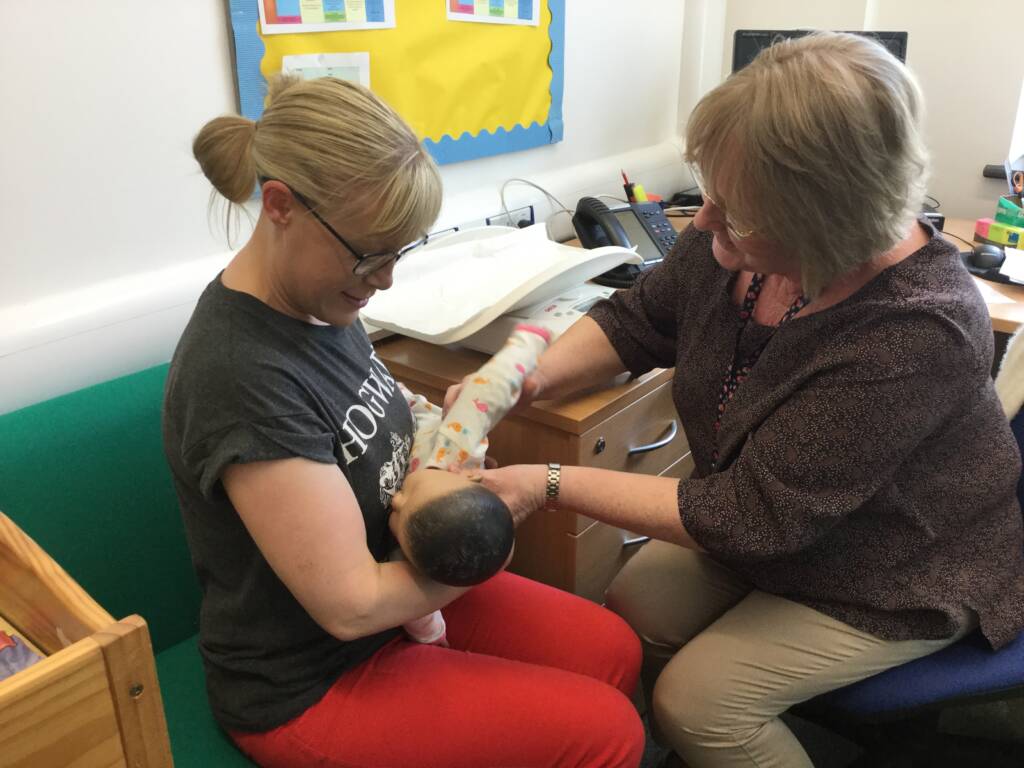 An overview of the Flying Start Health Visiting service.
An antenatal contact from 24 weeks gestation.
A birth visit at 10 -14 days after your baby is born.
Weekly home visits up until your baby is 6 weeks old.
Primary immunisations at your family surgery at 8, 12 and 16 weeks old.
A home visit will also be offered between 8 -16 weeks.
Home visits at 6 months and 9 – 12 months old.
Scheduled immunisations at 12 months old.
All children in Wales have a developmental assessment at 15 months old.
A family health review at 18 -24 months old.
All children in Wales have a developmental assessment at 27 months old.
Pre-school immunisations at 3 years and 4 months old.
At 5 years old your child's health record will be transferred to the school nurse.
During these visits Flying Start Health Visitors will complete a family assessment. This includes children's growth and development. They advise about key health issues such as immunisations, infant feeding, oral care and home safety.
Flying Start Health Visitors are supported by the wider Flying Start team. This includes Speech Therapists, Midwives, Parenting facilitator, Social Care and a range of Support Officers. Together they support families to give their children the best possible start in life.